A team of Sussex students has achieved one of the University's best ever results in the Formula Student competition, in which teams of young engineers from all over the world design, build and race a single-seat racing car in one year.
The event – the world's largest student motorsport event – takes place at the world famous Silverstone circuit in Northamptonshire.
Run by the Institution of Mechanical Engineers and backed by industry and high profile engineers, the competition aims to inspire and develop enterprising and innovative young engineers.
This year the competition was tough; in all over 130 teams took part from over 30 countries with past winners such as Delft and Bath University hoping to add to their previous year's success.
For the Mobil1 Sussex Racing team the event was the chance to build on their own success in 2015 which saw them gain a best ever result of 28th position overall and 9th position in the UK.
The competition, far from being a simple race, has two classes – class one being the race car element and class two being the more theoretical elements to the car design and development.
Sussex traditionally aims its attentions towards the more theoretical side of the competition – achieving a hugely impressive 5th place in the UK in last year's event.
This year, with rain playing a factor for some elements of the racing element, the team weren't able to outdo the previous year's position but still came a very respectable 27th out of over 130 teams.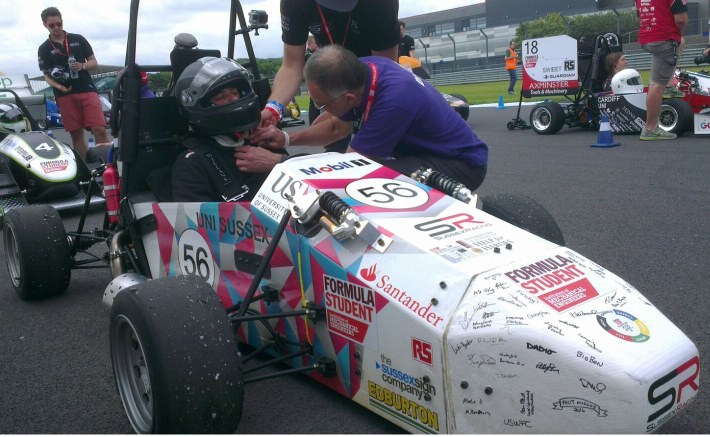 The Sussex team did manage one victory by beating over 100 other teams from around the world in the Business presentation. This part of the event is designed for students to try to convince a company (represented by a panel of judges) to invest in their team's project.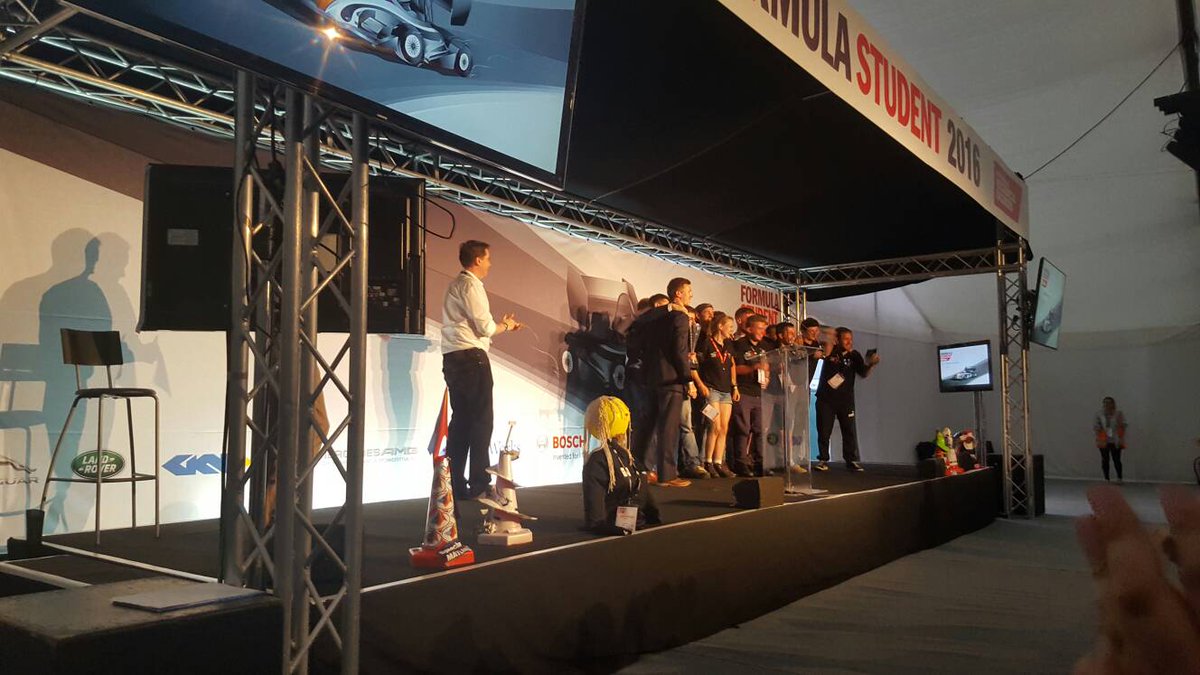 James Bradbury, who is Business Team Leader for the Sussex team, said of the event:
"This year the team has performed exceptionally well in all the static events at the competition. With a highlight of winning the business presentation. We are all very proud of producing a car which stood up to the test of the endurance race where less than half of the cars competing finished this event"
Well done to the Formula Student team again!